President
Dr John Chinegwundoh
John Chinegwundoh matriculated in 1988 at Emmanuel. He studied Medical Sciences and completed his Clinical Studies at Guy's and St Thomas's Hospitals in 1994. He rotated through a variety of London Medical posts and spent three years at Columbia University in New York on a Fellowship. He became a Respiratory Consultant in 2004 at Kingston Hospital in South West London. Outside Medicine, he is a keen tennis player and also a Patron of the British Film Institute.
Vice Presidents
Professor Roy Pounder
Emeritus Professor of Medicine in the University of London. For 25 years he worked as a Consultant Gastroenterologist in North London at the Royal Free Hospital, University College London. He has authored over 200 original scientific papers and has edited more than 20 textbooks; he is the founding co-editor of Alimentary Pharmacology & Therapeutics and GastroHep.com; he has edited AP&T for 25 years.
Sir Marcus Setchell
Sir Marcus Setchell studied at Gonville & Caius and then St Bartholomew's. He qualified in 1967 and became a Consultant in Obstetrics and Gynaecology in 1975. He was appointed Surgeon-Gynaecologist to HM the Queen in 1990.
Social Secretary
Dr Simon Chowdhury
Dr Simon Chowdhury studied at St Catherine's and Guy's & St Thomas's Hospitals. He qualified in 1994 and after Postgraduate Training became a Consultant Oncologist. He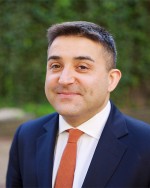 works at Guy's Hospital with a special interest in cancers of the genitourinary tract.
Honorary Cambridge Secretary
Mr Jai Chitnavis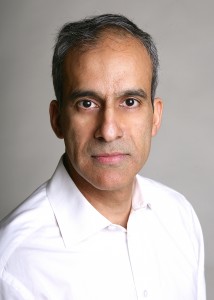 Jai Chitnavis is a consultant orthopaedic surgeon based in Cambridge, with a practice devoted to knee disorders.
He was an undergraduate at Christ's College Cambridge, between 1982-85 and proceeded to clinical school at Charing Cross and Westminster Hospitals. Jai undertook specialist surgical training in Oxford where he also undertook two year's full time research. He was appointed Consultant Orthopaedic Surgeon at Addenbrookes Hospital in 2002 but resigned from the post in 2010 to work in independent surgical practice in Cambridge, managing the Cambridge Knee Clinic.
Jai is also Senior Anatomy Demonstrator at The University of Cambridge and supervises whole body Anatomy at Trinity Hall.
jai@thecambridgekneeclinic.com
Council members
Mr John Dick
Mr John Dick qualified in 1973 after studying at Trinity Hall and Guy's Hospital. He became a Consultant Urologist at Kingston Hospital in 1989. He was the former Honorary Secretary and Treasurer of the Cambridge Medical Graduates' Society.
 Professor Roger Kirby
Professor Roger Kirby qualified from the University of Cambridge in 1975 with a distinction in surgery. He was appointed consultant to St Bartholomew's Hospital, London in 1986. Nine years later he moved to St George's Hospital, London where he was awarded a Chair in Urology and also became Director of Postgraduate Education. He is now Director of The Prostate Centre at 32 Wimpole St, London W1.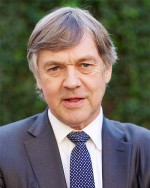 He has had particular expertise in the prostate over his entire career and has personally undertaken over 2000 radical prostatectomy operations, the most recent 750 using the da Vinci robot. He also has a special interest in patient safety. He maintains an active international academic profile and has written over 350 peer-reviewed papers and more than 60 books. He is founder/editor of the journal Prostate Cancer and Prostatic Diseases as well as associate editor of the British Journal of Urology International. His views are regularly sought by the media, industry and national bodies.
Professor Kirby is heavily involved in charitable organisations, having raised funds totalling over £4million as well as contributing significantly towards general awareness of prostate issues. He was Chairman of Prostate UK for 13 years, stepping down in 2010 to become trustee of the newly merged charity Prostate Action. He is Honorary Secretary of The Urology Foundation.
rkirby@theprostatecentre.com
www.theprostatecentre.com
Mr George Lamberty
George Lamberty was educated at Rugby School, Selwyn College, Cambridge and St Bartholomews Hospital.  Having spent some years in and around Barts, including a University Lectureship in Anatomy, University of London he pursued a career in Plastic and Reconstructive Surgery.  He was Registrar and then Senior Registrar at The North East Plastic Surgery Unit at Billericay, The London Hospital and Queen Elizabeth, Hackney(GOS).  He completed his training in Norfolk, Virginia, USA before being appointed as Consultant Plastic Surgeon at Addenbrookes Hospital, Cambridge in 1982.  As lead clinician for 10 years he retired from full time practice in 2007 only to be appointed as Locum Consultant at the West Suffolk Hospital, Addenbrookes NHS Trust, Bury St Edmunds in 2007 in which post he still continues together with his private practice in Cambridge and Peterborough.
His research interests have been in flap reconstructive surgery (The Arterial Anatomy of Skin Flaps, Cormack and Lamberty, Churchill Livingstone, 1985).
Dr Alison McLean
Dr Alison McLean trained at Girton and the Middlesex Hospital and qualified in 1974. She specialised in GI radiology and has been a Consultant at Bart's since 1985.